Ant-Man
Heroes Don't Get Any Bigger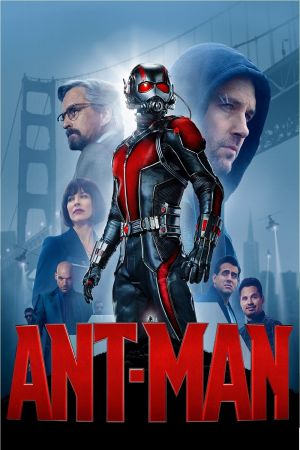 Armed with the astonishing ability to shrink in scale but increase in strength, con-man Scott Lang must embrace his inner-hero and help his mentor, Dr. Hank Pym, protect the secret behind his spectacular Ant-Man suit from a new generation of towering threats. Against seemingly insurmountable obstacles, Pym and Lang must plan and pull off a heist that will save the world.
Rotten Tomatoes Score:
90%
Genre:
Action, Adventure, Science Fiction
Directors:
Leads:
Paul Rudd, Michael Douglas, Evangeline Lilly, Corey Stoll, Bobby Cannavale, Judy Greer, Michael Peña, Anthony Mackie, Wood Harris, David Dastmalchian
Music:
Length:
115 minutes
Year:
2015
Country:
United States of America
Language:
English
These pages copyright Union Films, 2001-2023. All views expressed in these pages are those of Union Films, and are not necessarily those of the University Of Southampton, or the Students' Union. All logos and trademarks are property of their respective organisations.
| Privacy Policy | Terms and Conditions. Movie images provided by themoviedb.org